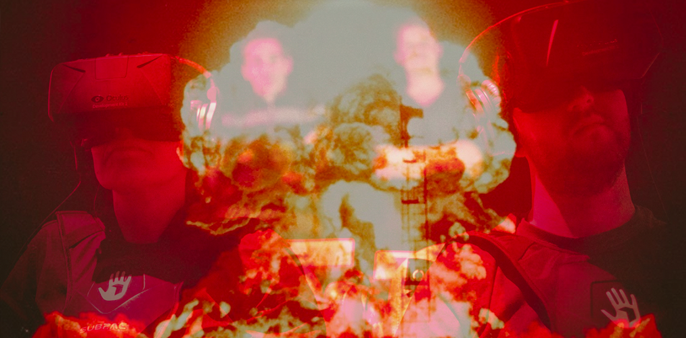 Morning Dew
By FLATSITTER || Part of the Response Performance Festival (2018)
FLATSITTER is a digital media and performance collective based in Buffalo, NY. Morning Dew is a virtual reality piece by FLATSITTER, the moniker for Buffalo artist Kyle Marler, in collaboration with installation artist David Mitchell, featuring music by Shawn Elliott Lewis and Brianna Battista.
1961: A Canadian folk singer named Bonnie Dobson woke up in the middle of the night and wrote a post-apocalyptic folk song called "Morning Dew."
She later recalled: "After everyone went to bed, I sat up and suddenly I just started writing this song although I had never written a song in my life." It's a love story about the end of the world – told in reverse.
Morning Dew is a virtual reality love song to the apocalypse.
Website: flatsitter.com